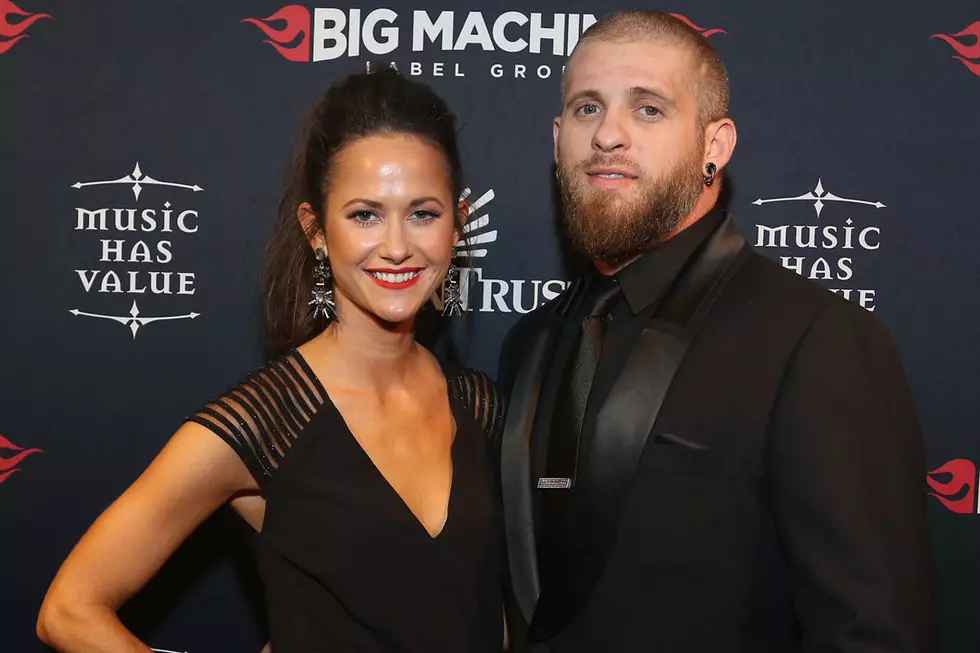 Brantley Gilbert's Son Is Just Like Him, So He's in Trouble
Anna Webber, Getty Images
Brantley Gilbert is a proud father to 17-month old son Barrett, and the singer admits he might have some trouble on his hands as his little boy is turning out to be just like him.
"I could tell you if it's true and you pay for your raising, then I'm in trouble, cause he definitely is showing some signs," Gilbert admits in an interview with his label, Big Machine Label Group. "Yeah, I'm in trouble."
While young Barrett reportedly has some soft spots and takes after his mother in several ways, Gilbert says his son has inherited his traits of having an occasional temper and being opinionated.
"He's a baby doll, but he's got a little bit of a temper, and he's definitely opinionated already. He doesn't know how to say it, but he'll let you know," Gilbert confesses. "And he's a little crazy. He tackles the dog. He's a little over a year old and can run at the dog, and will just hit him wide open.
"But every day it's something new. Some things remind me of [my wife], and that's awesome too. He's a mama's boy, and I'm all right with that. I was a mama's boy. It worked out all right for me."
Gilbert and his wife, Amber, welcomed Barrett into the world on Nov. 11, 2017. Barrett is the first child for both parents after a long struggle with infertility. Gilbert promises some songs about his son will be included on his forthcoming album.
"I wrote a song," Gilbert says. "Kinda started the idea of it while we were in the hospital room with him. It's one of those things, it's just something I don't think God made words for. Writing a song about it is harder than I ever thought it'd be, but I do have one that's going on the new record that I'm really proud of."
There's no timetable for Gilbert's new album. He has released "What Happens in a Small Town," a duet with Lindsay Ell.
Here's How Lindsay Ell Ended Up on Brantley Gilbert's New Song
See 18 Country Singers and the Famous Celebrities They Dated: