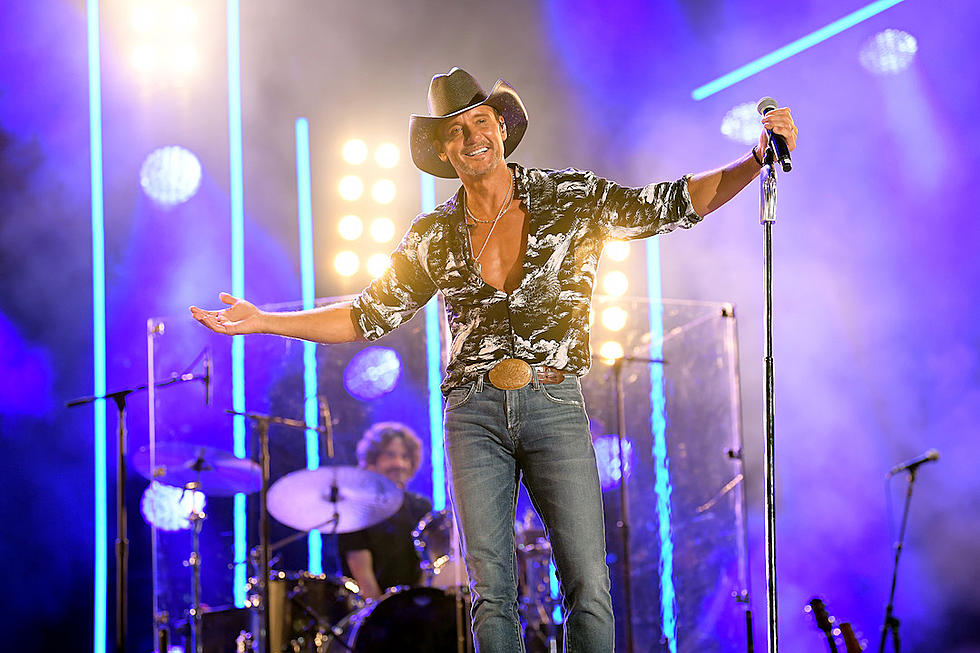 Tim McGraw Covers 'God Bless the USA' on Book Tour [WATCH]
Jason Kempin, Getty Images
McGraw co-wrote Songs of America with Pulitzer Prize-winning historian and presidential biographer John Meacham. The takes a look at classic American songs, from the national anthem itself to more recent patriotic hits like Bruce Springsteen's "Born in the U.S.A.," and provides historical context and insight into each track.
The country superstar and Meacham announced their book tour back in April. They kicked  off the jaunt in June of 2019, in conjunction with the project's June 11 release date. The short run mapped seven cities, wrapping on June 24 in Raleigh, N.C. When he announced the tour, McGraw also revealed that performances of some of the songs featured in the book would be a part of the book tour.
Songs of America isn't the only literary endeavor that McGraw has recently taken on. In March of 2019, he also shared plans to release a book called Grit & Grace: Train the Mind, Train the Body, Own Your Life. That project, McGraw explains, will take readers through his personal health and fitness journey, including fitness tips and his own regimen, but will emphasize the importance of each individual person finding their own path to wellness. That project is due out on Nov. 5, 2019.
Tim McGraw + More Country Stars Then and Now
 Top 10 Unforgettable Tim McGraw Moments