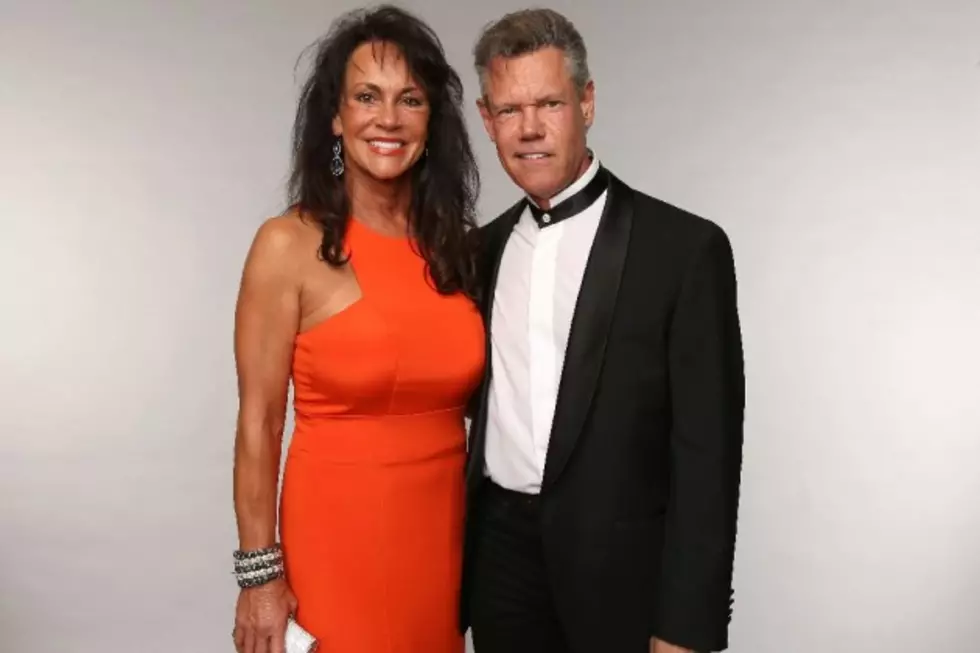 Randy Travis and Mary Davis Are Married!
Christopher Polk, Getty Images
When Randy Travis turned up at the 2015 ACM Awards, it was a joyous occasion for fans. But the country icon has even more happy news: he married his fiancee, Mary Davis, on March 21.
A representative for Travis confirmed the news to People magazine on Monday (April 20). According to he Cooke County clerk's office, the 55-year-old singer and Davis were married by Pastor Tommy Nelson from Denton, Texas.
WATCH: Randy Travis Sings "Amazing Grace," and the Crowd Can't Believe it:
Davis has stood by Travis through a long list of woes, beginning with some legal problems in 2012. The country legend also suffered a debilitating stroke in 2013 and has been slowly battling back to health ever since. Public appearances have been rare, and the singer has not spoken in public since his stroke. At the ACMs on Sunday, Travis simply stood and acknowledged the cheering fans after being introduced by Lee Brice, who performed his classic song, "Forever and Ever, Amen."
Travis was so touched by the outpouring of love that he posted a heartfelt letter on his website, saying, "It has been a hard fought and miraculous journey since my stroke two years ago. I have gained a greater understanding of God's grace and how quickly events can change us."
He said his now-wife opened and read each letter from fans as he worked toward recovery. Those letters "brought me through the darkest of days," Travis writes. "None of us are worthy of the immense outpouring of support shown to me and I consider each of my fans, a friend. Thank you from the bottom of my heart."
Though it's unclear if Travis can speak or play guitar, he says he is working toward performing for his fans again. It's safe to say his new wife will be at his side as he continues to work toward that goal.
"As I work through music/speech/occupational/physical therapy, it is my hope that my songs of yesterday continue to touch your life in some way," he states.
Congratulations to the happy couple!
7 Country Stars Who Cheated Death:
50 Essential '80s Country Songs: