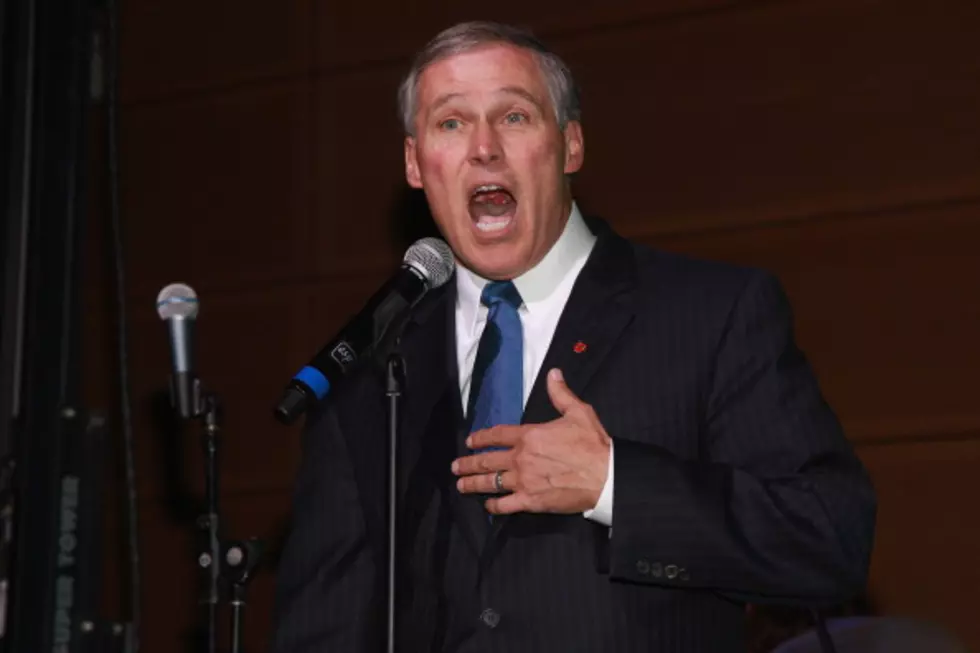 President Trump Threatens Military Intervention in Washington State
Getty Images
President Trump continues slamming Washington Gov. Jay Inslee over a Seattle police-free zone in the Capitol Hill area of Seattle.
Trump said Inslee looks like a "fool" a day after Inslee responded "that's news to me" to a question about the Capitol Hill Autonomous Zone (CHAZ), a section of Seattle being carved into a police-free zone.
Inslee said he'd have to reserve comment about it because he wasn't sure exactly what the reporter was talking about, which sent the president on a major tirade:
"Anarchists just took over Seattle and the Liberal Democrat Governor just said he knows 'nothing about that,'" the president posted.
Labeling the protesters "domestic terrorists," the president issued an ultimatum to Seattle Mayor Jenny Durkan and Gov. Inslee:
"Radical Left Governor @JayInslee and the Mayor of Seattle are being taunted and played at a level that our great Country has never seen before," Trump wrote. "Take back your city NOW. If you don't do it, I will. This is not a game. These ugly Anarchists must be stooped [sic] IMMEDIATELY. MOVE FAST!"
Inslee, who earlier made light of Trump's typo, writing, "'Stoop' tweeting," also shot back at the president on Thursday.
"What we will not allow are threats of military violence against Washingtonians coming from the White House. The U.S. military serves to protect Americans, not the fragility of an insecure president," he wrote, adding that Trump should ship the state medical equipment to fight the coronavirus if he wants to "show leadership."