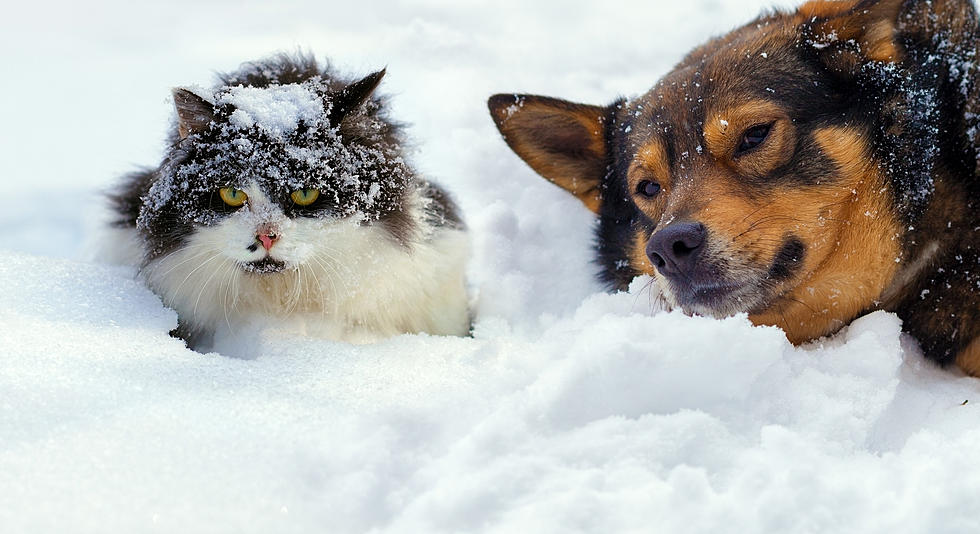 POLICE: Bring Your Pets In From The Cold Or Face The Consequences
Getty Images/iStockphoto
Winter officially begins this weekend and that means we are in for even more, and worse, frigid nights and days in Southern Idaho. You can definitely have fun in frigid weather playing in the snow on the slopes, sledding, building snowmen, and even snowball fights can help you forget the cold for a while. But, when the fun is over and it is just stupid cold outside the local police are reminding you to take care of your animals.
The City of Shoshone Police Department recently posted on Facebook how seriously they take it when residents don't care for their outdoor pets properly. They say they will have 'zero leniency for those who neglect their animals' and would love to throw the book of justice at those found guilty and they will be happy to include 'multiple charges' if you don't keep your animals protected from the cold. They do understand that all animals can't come into your house, but you are required to provide them adequate shelter from the weather and cold. That means Fido can't be chained to a stake in the middle of the yard next to a tree. Your pets need shelter and they need love.
If you can't take care of your pets properly you do have options. You can contact the Police, your local animal shelter, or A Road To Home Inc. and they will do their best to find your pet a deserving and loving home. If you do love your pet and need a good and cheap shelter for your pet, make sure you watch how this Utah man builds them from old coolers.
Enter your number to get our free mobile app