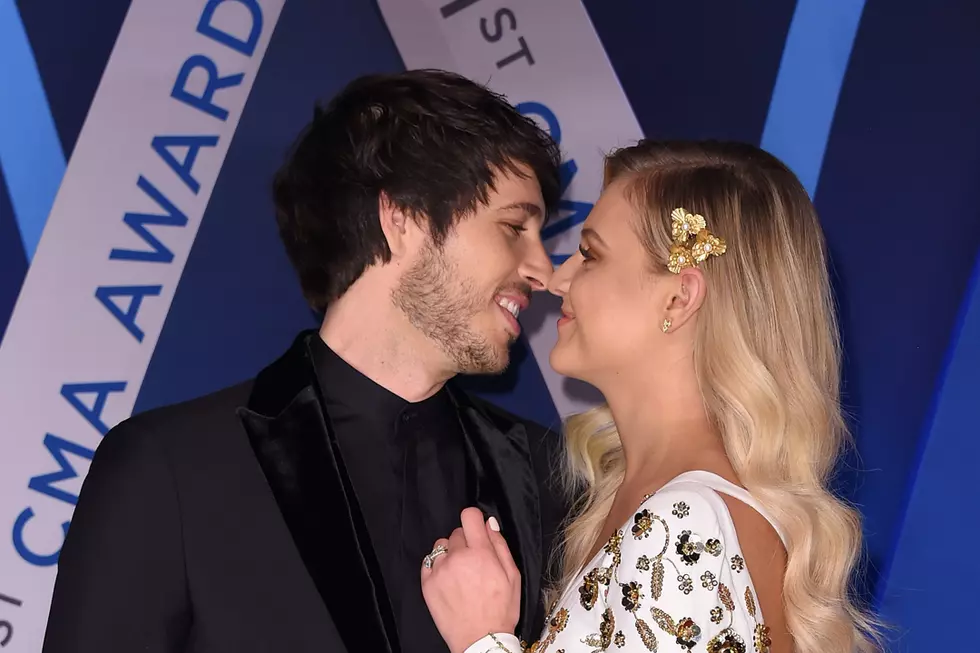 Kelsea Ballerini, Morgan Evans Share Photos of Honeymoon in Paradise
Michael Loccisano, Getty Images
Newlyweds Kelsea Ballerini and Morgan Evans are sure enjoying their beautiful honeymoon! The couple have turned to Instagram to share some gorgeous photos that will make you wish you were there.
Ballerini shared the photo above on Wednesday (Nov. 6), lounging in the sun in a one-piece white bathing suit and wearing sunglasses. Evans evidently took the picture, as she accompanied the photo with the caption, "Hubs is a photographer."
Morgan also shared a shot on Tuesday (Nov. 5) of the lovebirds waist-deep in the gorgeously clear water, facing each other as they embrace and lean in for a kiss. Morgan looks like he's holding a drink in his other hand, adding to the laid-back vibe of the scene. The singer captioned the photo simply, writing, "I do."
It's not entirely clear where the couple are honeymooning, but they married on the beach in Cabo San Lucas, Mexico on Saturday (Dec. 2), according to People. Ballerini posted a fun picture of the couple together on the beach on Sunday (Dec. 3), lounging by a fire on the beach, writing, "Mr. & Mrs. Evans" to accompany the photo.
24-year-old Ballerini and 31-year-old Evans got engaged on Christmas Day in 2016, and with their schedules so packed in 2017, they ended up using the same wedding planner who arranged Carrie Underwood's wedding. Ballerini just released her sophomore album, Unapologetically, on Nov. 3, and after a whirlwind month of promotional activities in November, she and her new husband are planning to take the rest of 2017 off.
Ballerini will return to work in 2018 on her Unapologetically Tour, which is slated to launch on Feb. 8 in Alabama. The tour runs through April 27, wrapping with a performance at the Stagecoach Festival in California. Walker Hayes and Bailey Bryan are Ballerini's support acts for the tour.
Adorable Pictures of Kelsea Ballerini and Morgan Evans