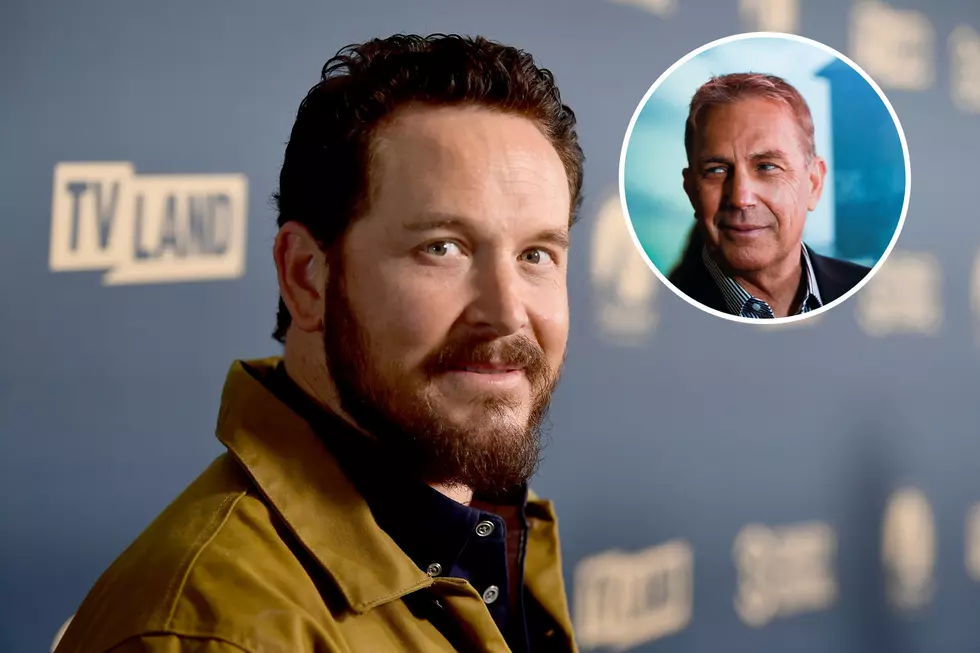 'Yellowstone' Star Cole Hauser Shares What Kevin Costner Is Really Like to Work With
Matt Winkelmeyer/Samuel de Roman, Getty Images
Cole Hauser and Kevin Costner have a close onscreen relationship on Yellowstone, and Hauser says they have a special bond offscreen, too.
Hauser plays Yellowstone ranch foreman Rip Wheeler on the show, and Costner plays Dutton family patriarch John Dutton, who took Rip in when he was young. They have an unshakable bond, and Hauser shares that he and Costner also have a lot in common.
In an interview with Fox News in November of 2022, just before Season 5 launched in December, Hauser said the thing that surprised him most about the Oscar-winning icon is "just what kind of human being he is."
"Before an actor or as a creative soul is just him as a person," Hauser adds. "He's from the kind of area in California [that I'm from]. He's from Ventura. I'm from Santa Barbara. And getting to know him over the last five years, I mean, I've learned a lot about just being a gentleman on set and just a class act."
"He's got a family. I have three kids, a wonderful wife. And he's just someone to look up to in my opinion," Hauser continues. "And then creatively, his storytelling, his want and desire to continue to push the envelope as a… creator… it's inspiring."
Costner's role as John Dutton earned him a Golden Globe win for Best Actor in a Television Series — Drama on Jan. 10, and while Costner could not be at the ceremony in person, he offered a humble acceptance speech online after getting the news.
"Thank you to the Hollywood Foreign Press and @goldenglobes for this tremendous honor and to the @yellowstone team for bringing John Dutton's world to life," Costner wrote. "I share this recognition with my castmates, the producers, and our incredible crew. Most of all, thank you to our show's fans, who love Yellowstone Ranch as if it were their own."
Season 5 of Yellowstone aired its mid-season finale on Jan. 1. The show will resume in the summer of 2023.
As part of Taste of Country's comprehensive coverage of all things Yellowstone, check out our Dutton Rules podcast on Apple Podcasts and Spotify.
PICTURES: See Inside 'Yellowstone' Star Cole Hauser's Spectacular California Ranch
Cole Hauser doesn't just play a rancher on Yellowstone, he's lived that life off-screen, too. The actor's 5-bedroom-6-bathroom, 5,402-square-foot rural home on a very private, double-gated three-acre parcel of land includes the lavish 4-bedroom, 4-bathroom main residence, as well as a guest house and a separate studio apartment. The main house runs completely on solar power and comes with a 3-car garage, with easy transitions between indoor and outdoor living spaces, and the exterior of the property includes a pool area and a hot tub, as well as fenced-in horse corrals.
PICTURES: See Inside Kevin Costner's Spectacular Colorado Ranch
Yellowstone star Kevin Costner lives the ranch life when he's off the set of the hit show, too. The Oscar-winning actor owns a 160-acre ranch in Aspen, Colo., that's a spectacular getaway, complete with a main residence, a lake house and a river house.
The luxury retreat also features a baseball field, a sledding hill, an ice rink, multiple hot tubs and views of the Continental Divide. The ranch property comfortably sleeps 27 people, and it's currently available to rent for 36,000 a night.
You Can Rent a Cabin on the Ranch From 'Yellowstone' - See Pictures
The stunning Montana ranch that serves as the setting for the hit TV show Yellowstone offers cabins for rent, and the price includes tours of the set and ranch. Scroll below to see photos of the extraordinary property.