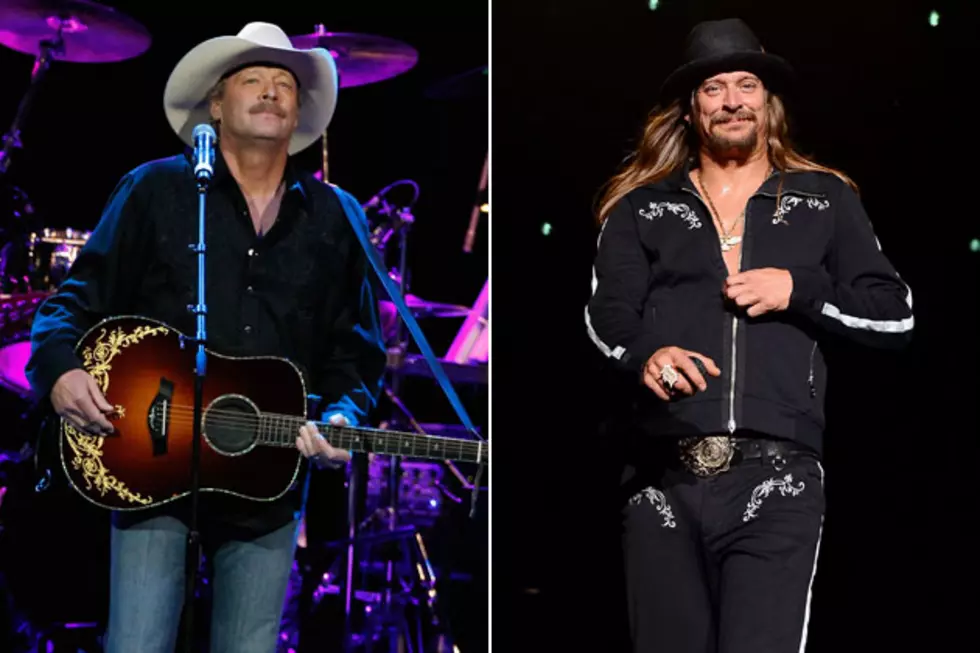 Alan Jackson, Kid Rock to Begin SeaWorld's Winter Concert Series
Terry Wyatt / Ethan Miller, Getty Images
Alan Jackson will open SeaWorld's Bands, Brew & BBQ concert series this weekend at the theme park in Orlando, Fla. The country legend will perform on Saturday, while Kid Rock will perform on Sunday, despite heavy pressure from fans and animal rights groups for all artists on the schedule to cancel their appearances.
Trace Adkins, Trisha Yearwood, Willie Nelson and Martina McBride are amongst the country stars who've canceled performances at the winter concert series. CNN reports that Justin Moore and Scotty McCreery remain on the schedule, although no date is listed on Moore's official website. McCreery is scheduled for March 1.
The controversy and subsequent protest began after CNN aired the 'Blackfish' documentary in October. The film raised concerns about how humane it is to keep killer whales in captivity. SeaWorld has since argued that those who make decisions and assumptions based only on 'Blackfish' are "misinformed."
"The bands and artists have a standing invitation to visit any of our parks to see firsthand or to speak to any of our animal experts to learn for themselves how we care for animals and how little truth there is to the allegations made by animal extremist groups opposed to the zoological display of marine mammals," SeaWorld spokesman Nick Gollattscheck says. There's also a lengthy response to the allegations made in the film at the park's website.
Both Jackson and Kid Rock's performances will be at SeaWorld's Bayside Stadium, with Jackson's at 5PM on Feb. 1 and Rock's at 4PM on Feb. 2. The concert is included in the price of admission to SeaWorld.