Man Apologizes for Rummaging Through Idaho Statehouse Desks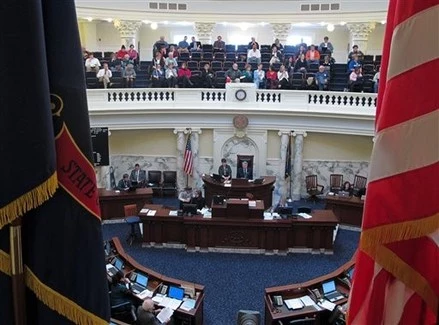 BOISE, Idaho (AP) — An armed man who was captured earlier this month by security cameras inspecting papers on legislator's desks and rummaging through waste baskets on the floor of the Idaho House says he never meant to alarm lawmakers. The Idaho Statesman identified the man Thursday as  47-year-old Bryan Carter of Meridian. Carter said he didn't mean any harm and is bothered his actions have caused such concern among lawmakers.
Carter joined a group of Boy Scouts getting a Capitol tour on Jan. 10. Video shows he was carrying a handgun on his hip and used a cell phone to photograph documents left on desks. Idaho State Police say no crime was committed. But the episode prompted temporary closures of the House and Senate chambers at night and weekends.