Little Big Town Hope Despite 'Pontoon,' Their Best Is Still Ahead of Them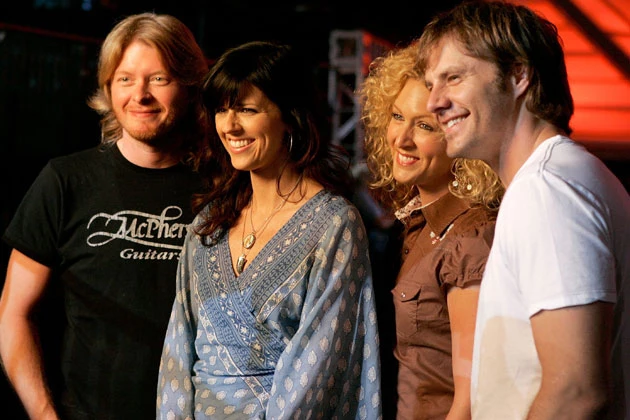 After many years of trying, Little Big Town broke through to across-the-board mainstream country stardom with 'Pontoon' last year. But as grateful as the band members are for their newfound success, they still hope to top it with their next batch of songs.
"We've had the pleasure of being at this award show for so many years," singer Karen Fairchild said. "Some years we were on the sidelines, watching and having a great time because we were supporting records that were out. And sometimes we were nominated for big awards — and we got to take one home when we were New Group of the Year many years ago," she recalled.
She added, "But this year it feels super special, because the momentum couldn't be any better for us. And whether or not we win anything, it doesn't matter. It feels fantastic."
Despite their current success, the group still feel that their career-defining hit is still in front of them. "I think it may be one of the ones that's coming," Fairchild says. "'Pontoon' changed everything for us. But I think what we're about to go to is gonna hit people in a deeper way, and we have hopes that it could be the biggest thing we've ever done."
Source:
Little Big Town Hope Despite 'Pontoon,' Their Best Is Still Ahead of Them