Filer School Bus Hits Horse, No Major Injuries to Children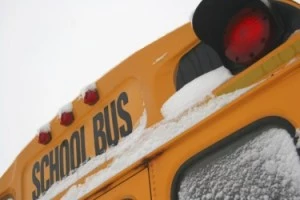 Filer, Idaho ( KMVT-TV / KTWT-TV ) – There was a bus accident involving a Filer School District bus. At 7:10 am this Friday morning the bus was traveling at 3200 North and 2680 East when it collided with a horse that was in the road.
Authorities say it was very foggy at the time of the accident. There were 16 children on board of the bus at the time. One child had minor injuries but was not transported by ambulance to the hospital.
The horse died at the scene, due to the extent of it's injuries. There were no citations issued according to Lori Stewart with the Twin Falls County Sheriff's office