Filer Assistant Coach Arrested for Domestic Violence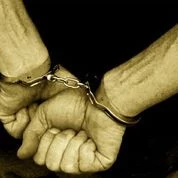 Filer, Idaho ( KMVT-TV / KSVT-TV ) A local high school assistant coach is due in court Friday, facing multiple charges. Twin Falls Police arrested 22–year old Derell Cook on August 22nd. He's been charged with two felony counts of battery, specifically domestic violence with traumatic injury and a misdemeanor charge of resisting and obstructing officers. Cook is an assistant football coach at Filer High School.
Head coach Robert Kohler is not commenting on the matter. The status of Cook and the football team is unknown at this time.